In years past, the H.J. has been neither keen nor a participant, nor a keen participant in Mother's Day. Early on I guess it hurt my feelings — so much has happened in the intervening ten years the fact that I have to guess my reaction tells me how trivial it really was; rich white people problems. Ha! However I work hard for my children, so I definitely take care of myself. Ahem.
This year I purchased a colorful pom pom necklace:
it's a bit heavy but worth it!
And a pair of insane Mediterranean blue wedge / platform sandals:
which will be nothing but highly impractical as I am chasing / carrying the Little Angel. I don't care. I love them and just wearing them whilst vacuuming (because that's my life thus far!) has made me so happy.
My favorite meal is breakfast for dinner; well, it's one of my favorite meals as I am an equal opportunity eater. Brunch, afternoon tea, breakfast for dinner — each delights me. So I suggested we go out to a restau which offers breakfast all day and which has a healthy bar (thinking of the ale / stout loving H.J.), plus they have lots and lots of vegetarian dishes. The H.J., who is our primary dinner maker (he loves to cook), was thrilled with that suggestion as he was feeling uninspired. Because Little Angel likes to go to bed ~5:45pm, it was a blue-haired dinner. Early breakfast for dinner — could my day get any better?
Yes, because after we'd ordered the H.J. threw (literally) an envelope at my head: inside was a very, very generous gift certificate to a local chi-chi spa. Evidently the H.J. had me confused with the other mother of his children (that would be only me) as I am emphatically not a spa goer. At all. The only times in my life I've had a pedicure is when I was so plein with child I could not reach my feet, and I resented it even then. I am so meticulous no one can compare with how well I paint my toenails (or my fingernails, which I do less often), but a vain girl's got to do what a pregnant vain girl's got to do! The H.J., seeing my bemused expression, offered I could get a facial — I hate having my face touched. Or a massage. Not my thing, I'm just not a spa person, however I was both moved and super surprised by the gesture and know I'll find just the thing on which to use my present.
The following morning, though, I received the best present I could have ever received, bar the birth of my children: I caught one of Little Angel's teeth. All of the teeth he's thus far lost have been lost to us. He'll go to bed with the tooth but wake up without, and you can bet I have scoured his bed and the surrounding floor. What's most likely happened every single time is that he's swallowed it. Now, I am not above combing his dirty diaper, pas du tout, but I am not the only one who changes his diaper (he's at school), so I'm sure that's how his teeth have escaped my capture.
(And yes, it has recently come to my attention that it is impolitic of me to refer to it as a diaper as he is nearly eight years-old: the appellation préférée is "briefs." Clearly this is ridiculous as it is NOT a brief but a diaper!)
Two months ago one of his upper front teeth was loose and I just knew I was going to claim it … except during breakfast all of a sudden he was crunching something in his mouth and I screamed "it's his tooth!" I stuck my hand in his mouth to try and retrieve it but not only did he bite, hard, my fingers the tooth had been shattered to bits. I was so emotional I turned to the H.J. asking for a hug.
Well, the day following Mother's Day I fed Little Angel his breakfast; after, as I was wiping his face and kissing him all over, I saw something odd in his mouth, so I, again, stuck my hand in there. It was his other upper front tooth, dangling by a thread. A thread! So I grabbed it and it bled and he giggled giggled giggled, and I cried and giggled too.
All of the Big Angel's teeth were saved for (and by) the Tooth Fairy, and that's fine and I love having them secreted away, but having this one miracle tooth from the miraculous and rapidly deteriorating Little Angel has made me so bone-deep happy. I just … I'm just over the moon.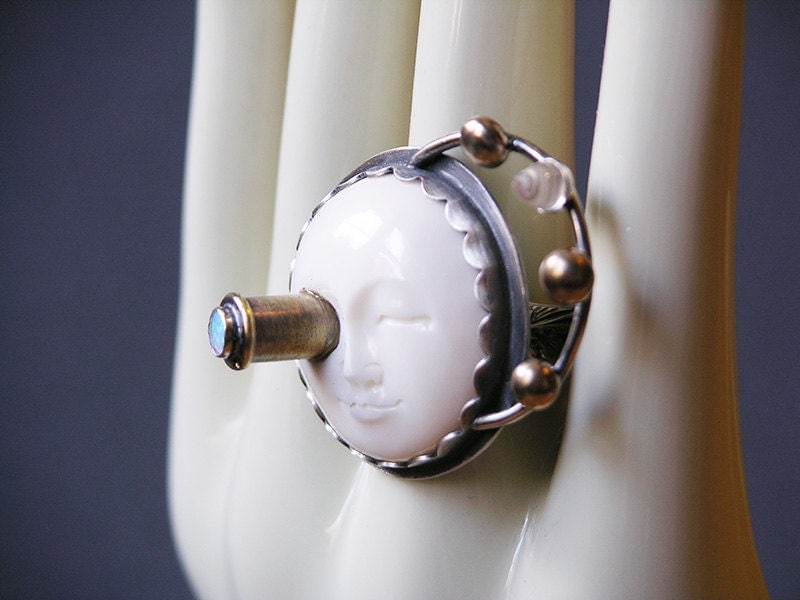 So the search began for a locket into which I could place his tooth. Finally I happened upon the name "mourning locket," and that led me to New Zealand (well, online EnZed) where I found exactly what I wanted: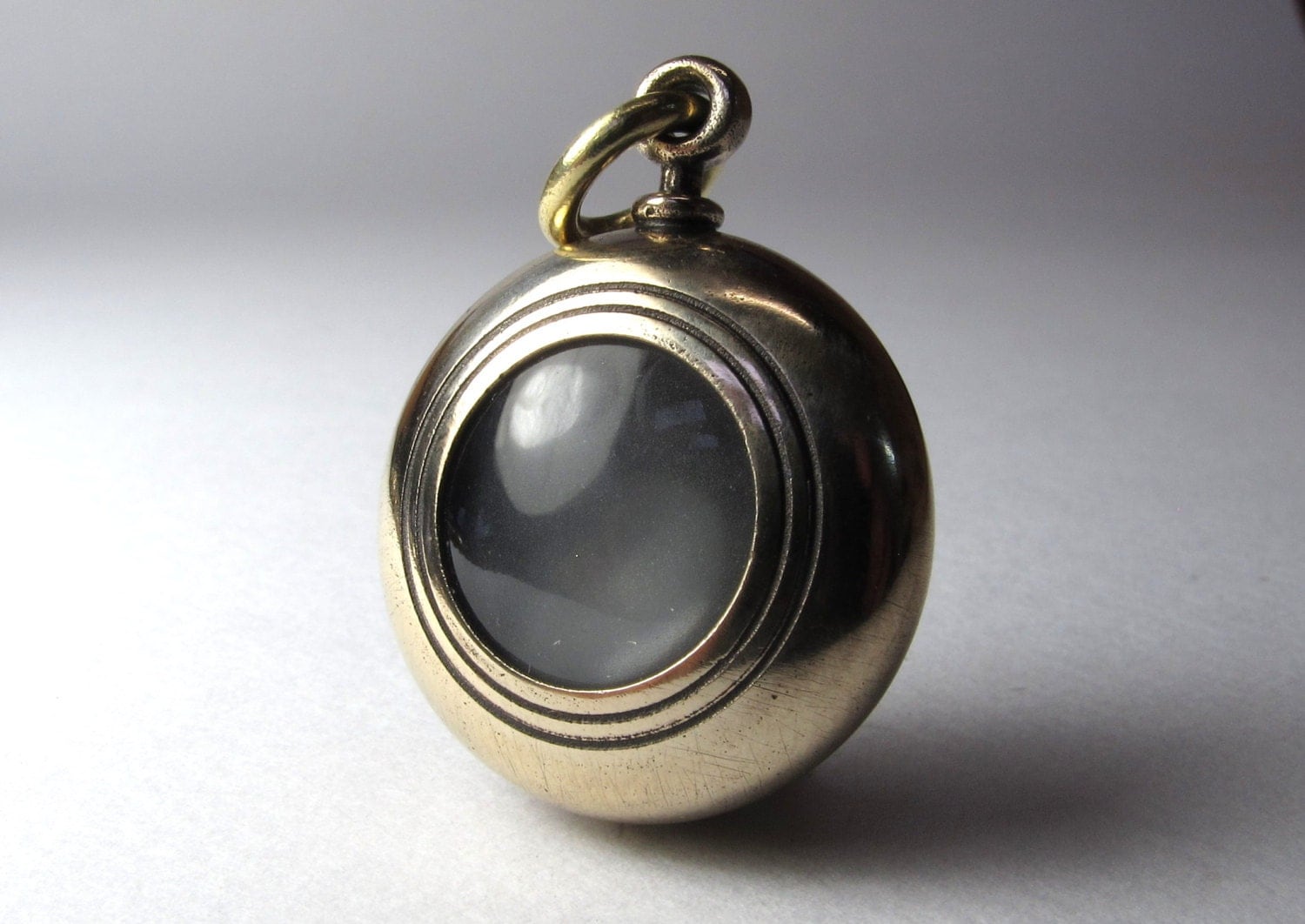 And I'm having it and another, larger locket (for Big Angel's teeth) made in gold.
While I LOVE my pom pom necklace and I ADORE my ridiculous platform wedge sandals and I am THRILLED about exploring the spa life, it is my boys' teeth which are truly my Mother's Day best beloveds.